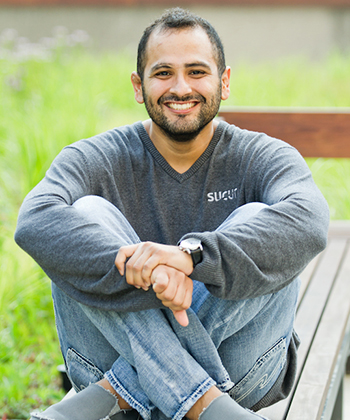 Born in Miami, Florida, Tony Perez is a Colombian/Cuban American living in Menifee, California. He's a former Marine Corps veteran, having done two tours in Iraq between 2002-2005 with a total in-country time of about 2 years.
He was introduced to technology at the ripe age of 18. He's committed the past 16 years to navigating through various technology industries, investing heavily in website security.
Tony is the CEO / Co-Founder of Sucuri. He has spent the better part of the past five years helping to build and grow what today is recognized as a global powerhouse in website security.
Husband to one and father to three, Tony is an avid Brazilian Jiu Jitsu (BJJ) practitioner and competitor.
Latest Speaking Engagements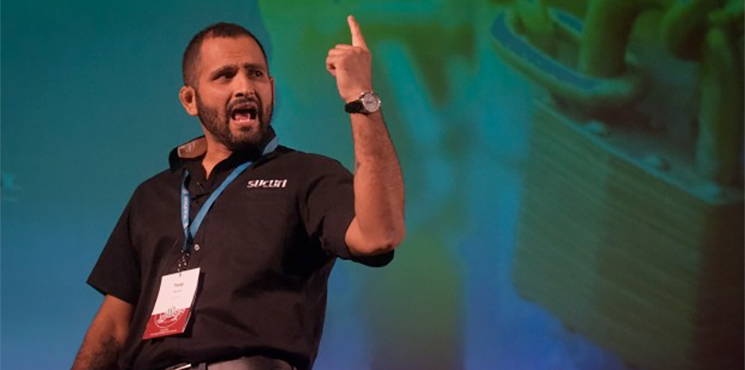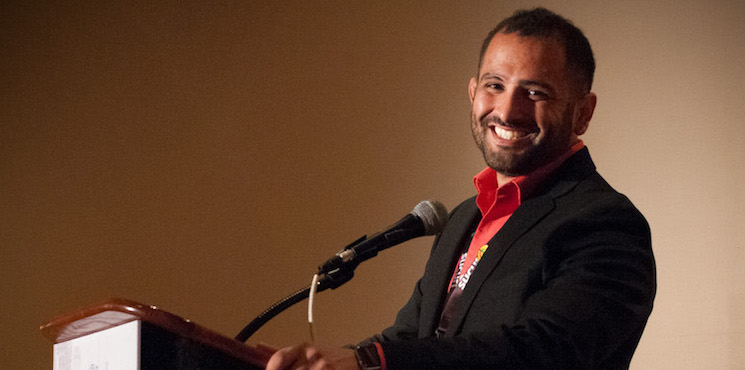 Notable Interviews And Features
Tony's Bio and History
CEO/Co-Founder of Sucuri, Inc., Tony Perez (Perezbox).
I consider myself a technologist, with interests in security and business. While considered an entrepreneur, I think of myself as a businessman first, I don't feel I maintain the qualities that truly define me as an entrepreneur. I am also a part-time blogger.
Military Experience
I am a former United States Marine, having spent 5 years in active service between 2000-2005, and one year as a reservist 2006 – 2007. These were some of the toughest years of my life to date as we first engaged in wars in Afghanistan and Iraq.
I spent a good amount of time in training and deployments. Most notably attached to the 1st Marien Expeditionary Brigades (MEB) in Kuwait in 2012, pushing across the Line of Departure (LOD) March 19, 2013 with the 1st MEB again, and later being assigned to the 11th Marine Expeditionary Unit (MEU). I left the Marine Corps under Honorable conditions at the rank of E5 (Sergeant).
Profesional Experience
I earned my Undergraduate degree in Technology Management from the American Military University (AMU)/American Public University System (APUS) in 2010. Between 2006 and 2011 I spent my professional career as a Defense contractor providing Subject Matter Expertise (SME) to the Departments of the Army, Marine Corps, and Navy. I held roles as analyst, technical architect, project and program manager all in the design and implementation of enterprise systems for range management and sustainment around the world. In 2011, I found myself in Afghanistan as the lead SME in the development and deployment of an enterprise GIS capital asset system for the Afghan Ministry of Defense and Interior.
March 2011, while in Afghanistan, I was asked to join the Sucuri founding team. Just three guys curious about a project, with no real aspirations of anything larger than a means to make a little extra cash.
January 2012 we decided it was time to go full-time with Sucuri. I was appointed the role of Chief Operating Officer (COO) from 2011-2014, where I was responsible for building the foundation of the business, including scaling all operational elements (i.e., support, finance, administration, etc.). The question and focus was always, how do we provide a quality service that makes a difference, in a way that is sustainable and repeatable, as well as scalable. In June of 2014, I was appointed the role of CEO by the board with renewed focus on the company's strategy and direction in collaboration with my friend and business partner – Daniel Cid (Sucuri Founder and OSSEC Founder).  The question evolved to, what problem are we solving? what value are we offering?
My Personal Background
I am husband to one, and father to three beautiful kids. I have very few hobbies, but am extremely passionate about my company and Brazilian Jiu Jitsu (BJJ). While I know little about sports, I love training and spend a tremendous amount of time either on the mat, or in the gym working on my conditioning for when I'm on the mat. I'm also an active competitor in the BJJ world, having competed at various events including the Pan American's and World Championships.
My biggest past-times includes being a constant learner, pushing my knowledge beyond it's normal boundaries. Complacency scares me beyond words.
I'm an acquired taste, both personally and professionally, there is no denying this fact. I have a strong work ethic, but a socially awkward personality. I've never been one to mince words. I'm highly opinionated, and passionate, meaning I have no problem sharing an opinion on a subject that is close to my heart. I'm fairly confident — some might perceive that as arrogant — but I am extremely focused and people know me for getting things done. I'm also a big joker, and love to laugh. I'm constantly cracking jokes, and my favorite humor is the kind that flows with the conversation and catches people off guard. I try not to take myself too seriously, but if you ever saw me in person you'd likely argue the opposite is true. :)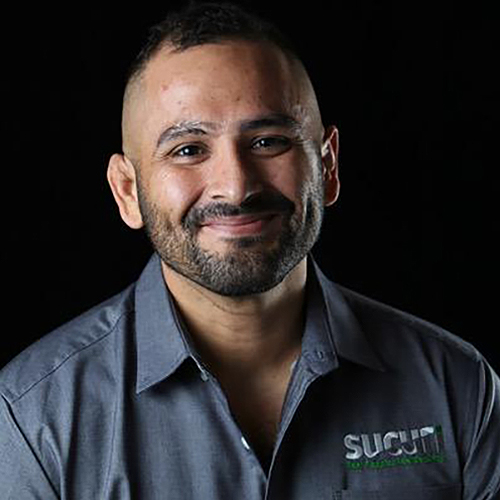 Like What I Have To Say?
Subscribe to Hear More
I don't always have something to say, but when I do I will aim to make it insightful. Subscribe to hear my thoughts as I make them available.